About Waters and Davidson Dentistry-A Family Dentist in Olathe, KS.
Dr. Waters founded the practice in 1975 with a goal to treat each patient as he would a family member. From a child's first dental experience to adults looking to maintain optimal dental health, Dr. Waters combines his experience with compassionate care. He is an active member of the American Dental Association, past president of the Kansas Dental Association, UMKC Dental Alumni Association member and former Alumni of the Year, and founder and board member of the Kansas Foundation of Dentistry for the Handicapped. He is also a former board member and dental director of Health Partnership Medical Clinic of Johnson County. Most recently, Dr. Waters received the Lifetime Achievement Award from the Fifth District Dental Society for his continued dedication to public health and service.
In 2003, Dr. Davidson joined her father, Dr. Waters, in practice. She enjoys working alongside him to provide adults, their children and grandchildren a wonderful dental care experience. A graduate of the University of Missouri at Kansas City-School of Dentistry, Dr. Davidson regularly attends continuing education courses and seminars. She has received advanced training in sleep-related breathing disorders and craniofacial pain. She has taken classes at the industry-leading Pankey Institute. As a member of American Dental and Kansas Dental Associations, she volunteers with the Kansas Foundation of Dentistry for the Handicapped and has gone on medical/dental mission trips to Tochimizolco, Mexico.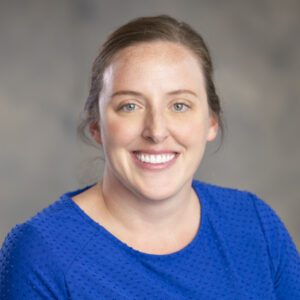 Dr. Allison Manz is a licensed general dentist in both Kansas and Missouri. She has worked in both public health and private practice before joining Waters Davidson Family Dentistry. Dr. Manz is a UMKC School of Dentistry graduate and a member of the American Dental Association (ADA), and the Kansas Dental Association (KDA). She enjoys life-long learning and regularly attends continuing education courses. Dr. Manz incorporates ethical and evidence-based research into her daily practice in order to deliver the highest standard of care and believes in offering the patient a variety of treatment options and giving the patient the freedom to choose. She enjoys trail-riding her horse Ruby, as well as acrylic painting and watercolor painting. As a wife and mother, Dr. Manz cherishes spending quality time with her husband Mitch and their two young children Lane and Grace as well as their fluffy Maine coon cat named Lily.