Meet the Team
Our Olathe, KS Family Dental Office
Hi there, I'm Nicole, and I have been a Dental Assistant for Waters Davidson Dentistry for over 15 years now.
My current passion is Dental Sleep Appliance Therapy. I love hearing all the success stories from our adult and especially our pediatric patients.
I have two boys and outside of work my husband and I enjoy watching them play one of their many sports, or cheering on one of our local sports teams.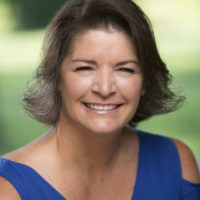 In my work as a dental assistant at Waters Davidson Family Dentistry, I love helping my patients have the best experience possible. I love seeing them leave their appointments with big smiles on their faces. It feels great working with experts and knowing that our dentsits really do have the patients' best interests in mind.
My husband Tony and I love to go biking. In fact, we recently took a biking trip all the way across Kansas! We also enjoy spending time and having fun with our kiddos—Hannah, Hunter and Brittany.
Jani
Doctor Patient Coordinator
I have been working in dentistry for over 30 years, 9 of which have been with the Waters Davidson team. My very first experience with Dr. Waters was long before that when I came to him as a new patient in pain and he treated me as if I were family. That is why I love here that we value the importance of treating our patients as if they are all family as well. We also help our patients with other dental needs and that is where Dr. Davidson shines in her desire for training and up to date technology. She loves to help our patients to be the very healthiest they can be.
My passion outside the office is my family. My husband, son daughter-in-law and 4 grandsons enrich my life every day. Along with them, our whole brood comes to a total of 28 which makes for a lot of chaotic fun at all our family gatherings! We all love to watch any sport but our Chiefs, Royals and Jayhawks we try to never miss! Fun sports fact: My Dad played basketball for the legendary Phog Allen at KU in 1940!
I'm one of the newer faces in the Waters Davidson Family Dentistry office, and I enjoy being part of a team that helps patients of all ages achieve and maintain their optimal dental health. It's especially rewarding for me to teach children new skills while making them feel comfortable. I take every patient's dental care seriously, and I also try to make each patient's visit a fun and relaxing experience.
I married my best friend, Jake, in April 2016. He's a firefighter in Olathe, and one of our favorite activities is going to the gym. Although Jake surpasses me in weightlifting, I can outrun him any day! We also enjoy being involved with our community, church and fire department-sponsored events.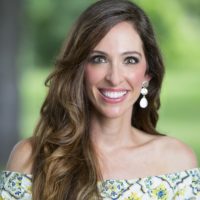 My passion for dental hygiene was ignited when I was only 7 years old! Years later, I feel truly blessed that I not only love my profession, but that I work with a fantastic and caring team alongside Dr. Davidson and Dr. Waters.
Throughout my career beginning in 2001, I've consistently pushed myself to provide each and every patient with the very best dental hygiene care possible. Dental hygienists provide so much more than a dental appointment; we truly are affecting individuals' lives long term, because oral health has a direct correlation to overall health and I love being an advocate for total body health.
My husband and I have two amazing children. During the summer we love to head out on the water with friends & family for a long day of pontooning and relaxation. Come winter, it's hard to beat winding down the day in front of an old fashioned wood burning fire.
I truly enjoy building and maintaining long term relationships with all my patients and feel especially thankful to work in a genuine family-owned dental office.
So, that's a little bit about me. I look forward to seeing you soon!
Hello! My name is Deena I am one of the newer faces here at WatersDavidson Family Dentistry! I am so excited to be a part of this team! I have been a dental assistant for almost 15 years now! My goal has always been to make the patients experience as comfortable, and fun as possible. when patients come into the office I do my best to show them it doesn't have to be stressful or scary . The Doctors here do such a wonderful job at this!
I have been married to my best friend Nick for 10 years. We enjoy playing golf together. We have two daughters Brooklyn and Madelyn. They are the loves of our life. We enjoy watching them play sports "Gymnastics" is our favorite. We are so lucky that both mine and my husbands families all live in the Olathe area so most of our weekends involve family time.