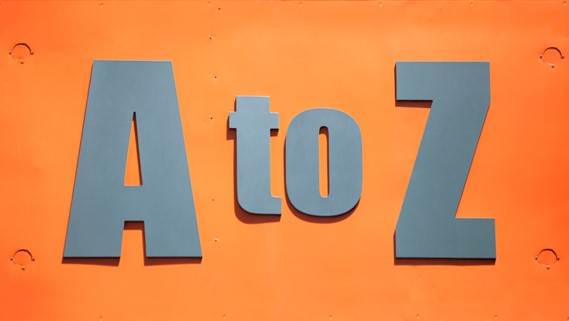 The Best Dentist in Olathe: 26 Important Dental Terms from A-Z
Want to learn more about Waters Davidson dental practice? Let's get it started from Affordable Care to Zero Stress. Our dental practice is full of 26 wonderful ways to experience our office with no worry and no obligations. Come and see our staff just once and experience all there is to offer, you can even catch some better z's if you know what we mean!
A is for Affordable Care:
At Waters Davidson, we believe everyone in Olathe deserves access to quality dental care. The best dentist in Olathe offers various payment options and work with many insurance providers to ensure our services are affordable for all Olathe residents. Our Kansas commitment to affordability means you won't have to compromise on your dental health due to financial constraints. Visit our dentist office in Olathe today to learn more about our flexible payment options.
B is for Bright Smiles:
The best dentist in Olathe is dedicated to helping you achieve the bright, healthy smile you've always wanted. From preventative care to being a tooth reshaping dentist in Olathe, we provide a broad range of services designed to boost your oral health and confidence. The best family dentist in Olathe uses state-of-the-art equipment and technologies to deliver the best possible results. Come and experience how our personalized treatment plans can transform your smile.
C is for Comprehensive Services in Kansas:
Whether it's a routine check-up, dental implants in Olathe, or emergency care, our office provides comprehensive dental services to meet all your oral health needs. The best Olathe dentist is highly skilled and experienced in a wide range of dental procedures, ensuring that you can get all your dental care under one roof. Our Kansas dental practice takes pride in our ability to handle complex dental cases with precision and care. Visit our services page on our Waters Davidson website to learn more about what we offer.
D is for Dedicated Staff in Olathe:
The best family dentist in Olathe, led by Drs. Waters and Davidson, consists of dedicated professionals that are passionate about providing exceptional dental care in a comfortable and friendly environment. Each member of our staff is committed to making your visit to our dentist office in Olathe a pleasant one. They will answer your questions, address your concerns, and guide you through your treatment process. You'll feel right at home with our warm and welcoming Waters Davidson staff.
E is for Emergency Care:
Dental emergencies can happen at any time. That's why we offer emergency dental services to address urgent oral health issues promptly and competently. If you're in Olathe or the surrounding area and need immediate dental care, don't hesitate to contact us. The best Olathe dentist will do our best to see you as soon as possible and alleviate your discomfort.
F is for Family Dentistry in Olathe:
The best family dentist in Olathe welcomes patients of all ages, from toddlers to seniors, providing personalized dental care tailored to each individual's unique needs and circumstances. Our Waters Davidson Olathe office is designed to be family-friendly, with a comfortable waiting area right outside Kansas City and a team that knows how to put children at ease. We aim to make dental visits a positive experience for every member of your family. Choose us as your family dentist in Olathe and join our dental family.
G is for General Dentistry:
From regular cleanings to cavity fillings, our general dentistry services aim to maintain your oral health and prevent future dental issues. At our Olathe dentist office, we focus on comprehensive care that addresses all aspects of your oral health. Regular visits to our office can help catch potential issues early, saving you from discomfort and costly treatments down the line. Let us help you keep your smile healthy and bright.
H is for Hygiene Education:
The best dentist in Olathe offers believes in empowering our patients with knowledge about good oral hygiene practices. Our team provides education and advice to help you maintain a healthy smile at home. Good oral hygiene is key to preventing dental issues and maintaining a beautiful smile. During your visit to our dentist office in Olathe, we'll provide you with tips and techniques to enhance your at-home dental care routine.
I is for Implants:
If you have missing teeth, dental implants can be a life-changing solution. Our skilled dentists offer state-of-the-art implant procedures to restore your smile and confidence. The implants we provide at our Olathe office are durable and natural-looking, designed to improve both the function and aesthetics of your smile. Contact us today to schedule a consultation and learn if dental implants are the right solution for you.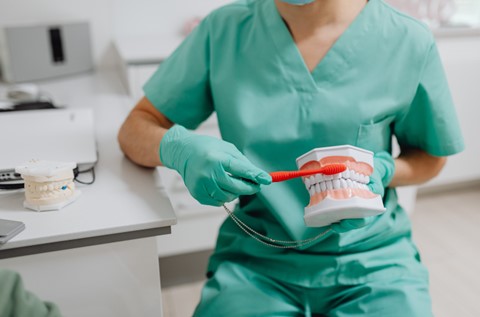 J is for Joyful Kansas Atmosphere:
We strive to create a joyful, welcoming atmosphere that puts our anxious patients at ease. Our dentist office in Kansas is designed with your comfort in mind, making each visit a pleasant experience. From the moment you step into our Olathe office, you'll be greeted with warm smiles and a friendly environment. The best Olathe dentist wants to make your visits to our office something you look forward to, not dread.
K is for Kids' Dentistry:
The best dentist in Olathe understands that children have unique dental needs. Our team is experienced in pediatric dentistry, ensuring your little ones get the gentle and effective care they need. We strive to make our young patients' visits to our family Olathe dental office fun and stress-free, helping them develop a positive attitude towards dental care that lasts a lifetime. Bring your child in for a visit at our dentist office in Olathe and see how we can help them maintain a healthy smile.
L is for Local Love:
As a local Olathe dentist office, we're proud to serve our community. We're committed to giving back and contributing to the health and well-being of our neighbors and surrounding areas here in metropolitan Kansas City. We love being part of the vibrant Olathe community and work hard to provide the best dental care to our fellow residents. When you choose Waters Davidson, you're choosing a dentist office in Olathe that truly cares about its community.
M is for Modern Techniques:
We utilize the latest dental techniques and technology to provide our patients with the best care possible. From digital X-rays to laser dentistry, our Olathe dentist office is equipped with advanced dental tools to ensure precise and efficient treatments. We continuously update our skills and knowledge to stay at the forefront of modern dentistry. Choose Waters Davidson for cutting-edge dental care in Olathe.
N is for New Kansas Patients:
Our general dentistry practice in Olathe is always delighted to welcome new patients. Join our dental family in Olathe and let us help you maintain a healthy, beautiful smile. We promise to provide you with comprehensive, personalized dental care that meets your specific needs. Schedule your first appointment with an Olathe dentist office today – we can't wait to meet you!
O is for Oral Health:
Your oral health is our top priority. A dentist office in Olathe provides comprehensive exams and preventative care to keep your mouth healthy and detect issues early. The best dentist in Olathe is here to guide you on your journey with Waters Davidson towards optimal oral health. Trust us with your oral health needs and experience the difference that patient-focused, high-quality dental care can make.
P is for Preventative Care:
The best dentist in Olathe offers preventative care, it is key to maintaining good oral health. Regular check-ups and cleanings at our Olathe office allow us to catch potential issues before they become serious problems. With preventative care, we can help you avoid painful conditions and maintain a beautiful, healthy smile. Don't wait until you have a problem – schedule your preventative care (right outside Kansas City) today.
Q is for Quality Care:
At Waters Davidson, we're committed to providing high-quality dental care. Our Olathe dental team continually pursues further education and training to ensure we offer the best services. We adhere to the highest standards of cleanliness and safety in our Olathe dentist office, and use only the best materials and products in our treatments. When you choose Waters Davidson, you're choosing the best sleep dentist in Olathe that refuses to compromise quality.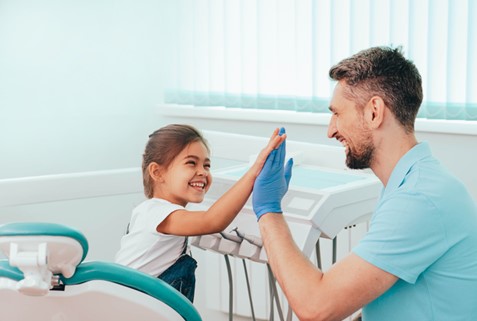 R is for Routine Check-ups:
Routine check-ups are essential for maintaining good oral health. The best dentist in Olathe offers make scheduling these appointments easy and convenient, fitting them into your busy Olathe lifestyle. Regular check-ups allow us to monitor your oral health and provide timely treatments when necessary. Don't neglect your dental health – schedule your next check-up with the best sleep dentist in Olathe today.
Do you have issues with snoring while you sleep? Do you grind your teeth while you sleep? Do you wake up with a sore jaw or a headache every morning? Have you ever wondered what could be causing these issues? These can be signs of SLEEP DISORDERED BREATHING or Sleep Apnea. If you're looking for an evaluation in Olathe, or need an alternative to a CPAP device and want more information about an oral appliance, call Waters Davidson Family Dentistry.
T is for Teeth Whitening:
We offer professional teeth whitening services to help you achieve a brighter, whiter smile. Our Olathe office uses safe and effective teeth whitening treatments that can transform your smile in just one visit. If you've been feeling self-conscious about yellow or stained teeth, let us restore the brilliance of your smile. Schedule your teeth whitening appointment with the best sleep dentist in Olathe today.
U is for Understanding Staff:
We understand that visiting the dentist can cause anxiety for some people. Our compassionate staff is here to alleviate any fears and ensure you feel comfortable and understood. We're not just your Olathe dentists – we're your partners in dental health. We'll listen to your concerns, answer your questions, and ensure you're fully informed about your treatment options.
V is for Various Treatments:
We offer a wide array of treatments to meet the diverse needs of our patients. Whether it's restorative, cosmetic, or preventative, we have the services you need. Our goal is to provide comprehensive dental care to the Olathe community, so no matter what your dental needs are, you can find the solution at Waters Davidson. Explore our website to learn more about the Olathe sleep treatments we offer.
W is for Waters Davidson:
Choose Waters Davidson as YOUR OLATHE DENTIST! Experience our family values, individualized patient experience, and dental expertise. The best dentist in Olathe is proud to serve the Olathe community and are dedicated to providing you with the best dental care possible. Visit our office or call us today to experience the Waters Davidson difference. You'll quickly see why many consider us the best dentist in Olathe.
X is for eXcellent Service:
At Waters Davidson, we strive to provide excellent service to all our patients. From the moment you step into our Olathe office, you'll be treated with kindness, respect, and professionalism. We go above and beyond to ensure your visit is comfortable and that you leave with a smile on your face. Your satisfaction is our success.
Y is for Your Oral Health:
Your oral health is at the heart of everything we do. At our Midwest dental practice, the best dentist in Olathe is dedicated to helping you achieve and maintain a healthy smile through personalized treatment plans, comprehensive services, and patient education. As the best dentist in Olathe, we're here to support you every step of the way on your journey to optimal oral health. Together, we can help you enjoy a lifetime of healthy smiles.
Z is for Zero Stress:
Dental visits can often cause stress and anxiety. At Waters Davidson, we aim to create a zero-stress environment. The best sleep dentist in Olathe explains each procedure in detail, answer all your questions, and provide gentle, pain-free treatments. Our team is trained to cater to nervous patients, ensuring they feel at ease during their visit. Choose us as your Olathe dentist and experience stress-free dental care.
---
Are you searching for the best dentist in Olathe?
Check out these amazing reviews from some of our past clients!
"This was my first time being to the dentist is years. I was so nervous, but EVERYONE was so nice and reassuring. Before booking this appointment, I spent a lot time trying to decide on a place to go. I am so glad I chose this dentist! I would give them 6 stars if that was an option. Truly such a nice group of people."
– Sammi
"By far the best dentist I have ever been too! Dr. Davidson is amazing! I've always had issues getting numb, but she's been patient and has tried different places and techniques. Her reflexes are to notch too. If I start feeling anything during a filing she stops instantly. Cookie is an awesome hygienist as well! She's very knowledgeable and has answered any questions I've had. The staff are always pleasant and happy! It's a very welcoming environment. All in all, if you aren't going here, you need to start!"
– Garrett
"Experiencing pain on a Saturday morning. Called and spoke w/ Toni. She was outstanding to work with! She listened and scheduled me on the same day which was much appreciated. The entire staff was so easy to work with. Dr. Waters was easy to talk with and he explained things in a manner that was very much on my level. In an era where patients can feel very much like a number, my experience here was definitely the exception to that!"
– Kenny M
---

At Waters Davidson Family Dentistry, we are a highly respected Olathe dentist office. We know that regular dental visits will help protect your smile and prevent disease so that you feel confident and healthy. Our dentist office in Olathe has been a source for quality dental care for years. Our cutting-edge technology and knowledgeable staff have allowed us to maintain the highest level of care and service.
We even have services associated with sleep disorders; in fact, we have many clients that consider us the best sleep dentist in Olathe. Come see why our patients never want to go anywhere else!
Call us at (913) 782-1330, visit our website to learn more about our services, or contact us online to get started today!
Your comfort and satisfaction are of the utmost importance to Drs. Waters and Davidson; therefore, they have created an office environment that is designed to put patients at ease. Because we think of each patient as an indispensable member of our extended family, the highly skilled staff here will make every effort to schedule your visits at a time and location that is most convenient for you.