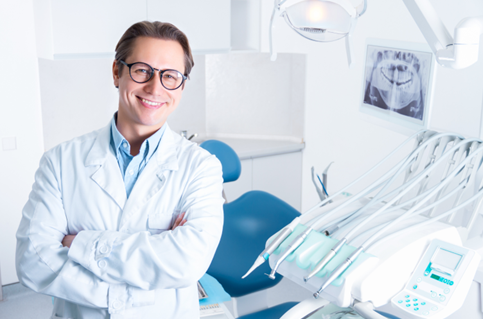 How to Find the Best Dentist in Olathe in 2023: A Comprehensive Guide
Are you searching for the best dentist in Olathe, but don't know where to start? With so many options available, it can be difficult to choose the right one for you. The good news is that there are a few key factors to consider that can help you find the best dentist in Olathe for your needs. Here's a few pointers from our team at Waters Davidson in Olathe.
Ask for Recommendations
One of the best ways to find the best Olathe dentist is to ask for recommendations from family, friends, and colleagues.
In addition, you can also check online reviews and ratings on sites like Google and Yelp to get an idea of what other patients have to say about who is the best Olathe dentist.
Ask for recommendations from people you trust, such as family, friends, and colleagues. Remember to take into consideration if their dental needs are similar to yours.
You can also ask your general physician, local pharmacist, or anyone else involved in healthcare for their recommendations for the best family dentist in Olathe.
If you are new in town, check with your previous dentist for their recommendation or find out if they can connect you with a dentist who is a member of the same professional organization as them.
Ask your dental insurance provider to recommend the best dentist in Olathe who accepts your insurance or is part of their network. That will help you save a lot of money and hassle.
Join social media groups or forums in Olathe and ask fellow residents for their recommendations for a dentist in the area.
Look for a Convenient Location
When choosing a dentist, it's important to consider the location of their office. Look for a best dentist in Olathe that has a convenient location that's easy for you to get to. This can make it easier to schedule appointments and ensure that you don't miss any important dental checkups.
Find the best Olathe dentist that is situated near your home, workplace or along your daily commute route, so that it is easy to schedule and keep your appointments.
Check whether the dentist has multiple office locations, and which one would be more convenient for you to visit.
If you are staying in a nearby hotel, ask your hotel concierge for recommendations of a dentist in Olathe.
Find out if the best family dentist in Olathe provides weekend appointments or late evening appointments if that better suits your schedule.
Look for a dentist with great accessibility and ample parking, especially if you have mobility challenges or a young family.
Check for Credentials and Experience
When researching  the best Olathe family dentist, it's important to check their credentials and experience. Look for a dentist who is licensed and has the necessary training and qualifications to provide high-quality dental care.
You may also want to consider a dentist in Olathe with a special focus or expertise, such as a cosmetic dentist or orthodontist, if you have specific dental needs.
Check if the dentist is licensed to practice dentistry in Olathe, and find out where they completed their education and training.
Look for any certifications, awards, and accolades earned by the dentist, as it will give you an idea of their area of expertise.
Research the quality of service offered by the dentist and how long they have been practicing dentistry at their dentist office in Olathe.
Check with your local dentistry board to find out if the dentist has any disciplinary actions against them.
Ensure that the dentist has experience in providing the type of dental services you need such as preventing, diagnosing, and treating oral diseases & conditions.
Consider the Services Offered
Different dentists in Olathe may offer different services, so it's important to find one that can meet your individual needs. Look for a dentist who offers a wide range of services, from routine cleanings & fillings to more complex procedures like dental implants & root canals.
Check if the services offered by the best dentist in Olathe are what you need, such as orthodontics, teeth whitening, dental implants, cosmetic dentistry, and sedation dentistry.
Find out if the dentist provides emergency dental services and if they are available 24/7, as it is helpful if you require urgent care.
Check if the dentist offers preventative services such as routine cleanings, checkups and fluoride treatments, to ensure that you maintain good oral health.
Find out if the best dentist in Olathe uses the latest and most up-to-date technology, procedures, and materials.
Consider the age of your family members and whether the dentist can provide specialized care for children or the elderly.
Choose a Dentist Who Values Patient Care
Lastly, it's important to choose the best Olathe dentist who values patient care. Look for a dentist who takes the time to listen to your concerns and answer your questions, and who prioritizes your comfort and well-being during dental procedures.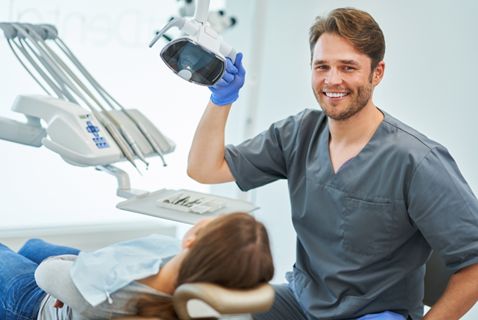 One dentist in Olathe that meets all of these criteria is Waters Davidson. With a convenient location, experienced dentists, and a commitment to high-quality patient care, Waters Davidson is an excellent choice for anyone looking for a dentist in Olathe.
Pick a dentist office in Olathe who has a welcoming and friendly office environment which makes you feel comfortable and at ease. Consider if the staff is eager to help you with the whole dental process.
Look for the best Olathe dentist that takes their time to understand your dental needs, preferences, and is willing to answer your questions.
Check if the dentist offers sedation dentistry that can minimize anxiety or fear during dental procedures by being the best sleep dentist in Olathe.
Choose a dentist who follows you after a dental procedure, especially if it was a complicated one.
Evaluate the overall attitude of the staff at the Olathe dentist office and the dentist in order to ensure that they prioritize your comfort, and you have the best dental experience.
In conclusion, finding the best dentist in Olathe is all about taking the time to research and consider your options. By following these tips and considering factors like location, credentials, and patient care, you can find the perfect dentist in Olathe to meet your dental needs.
A smile is one of the most memorable things about you. Receiving general dentistry services such as cleanings and X-rays on a bi-annual basis is one of the best ways to maintain an optimal smile, not to mention an important way to manage your health.

At Waters Davidson Family Dentistry, we are the best Olathe dentist around. Getting regular dental care will help protect your smile and prevent disease so that you feel confident and healthy. Our dental office in Olathe has been trusted by Olathe residents for years.
Using cutting-edge technology and having a staff who cares about our patients has allowed us to maintain the highest level of care and customer service. We even have services associated with sleep disorders and are known by many as the best sleep dentist in Olathe.
See why our patients never want to go anywhere else! Call us at (913) 782-1330, visit our website to learn more about our services, or contact us online to get started today!