Finding the Best Dentist in Olathe: A Comprehensive Guide 🤔 — Are you looking for the best dentist in Olathe, Kansas? Whether it's a general checkup or something more specialized like sleep dentistry, it can be difficult to know where to start. We've put together this comprehensive guide to help you find the best dentist in Olathe for your needs – so read on!
What Type of Dentist Do You Need? 😀
The first step is determining what type of dentist you need. If you're looking for a general family dentist, there are plenty of options in Olathe. But if you're looking for something more specialized, like a sleep dentist in Olathe, then your search may be more limited. It's important to do your research and make sure that the dentist you choose is qualified and experienced in the type of care that you need.
Researching Your Options 🤓
Once you know what type of dentist you need, it's time to start researching your options. The internet is a great place to start – look up reviews and ratings on sites like Yelp and Google Reviews. You can also ask friends and family members who they recommend or check out local dental associations for recommendations. Get as much information as possible about each potential dentist office in Olathe before making any decisions – this will help ensure that you find the right one for your needs.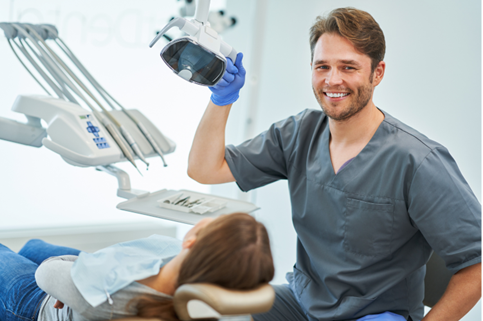 Once you have narrowed down your list of potential dentists, it's time to make a decision. Consider factors such as:
location (is it close enough that it won't be an inconvenience?)
cost (are their services affordable?)
availability (do they offer appointments at times that work with my schedule?)
experience (do they have experience with the type of care that I need?)
Read through all available information about each family dentist in Olathe before making your final decision – this will help ensure that the best choice is made for all involved.
When it comes to finding the best family dentist in Olathe, Waters Davidson Family Dentistry has got it covered! They offer a wide range of services from general dentistry to cosmetic dentistry and even specialized treatments like sleep dentistry – so no matter what kind of care you need, they have got you covered! Their friendly staff is dedicated to providing top-notch service with personal attention given to each patient – so if you want an experienced team who will take good care of both your teeth and your wallet, Waters Davidson Family Dentistry should definitely be at the top of your list!
Going Above & Beyond: Additional Services Offered by Waters Davidson, a Family Dentist in Olathe ☺️
Waters Davidson Family Dentistry does more than just provide exceptional dental care – they also offer additional services for their patients! From oral health education classes to payment plans and referrals, Waters Davidson Family Dentistry goes above and beyond when it comes to helping their patients get the most out of their visit! So don't settle for second best – head over to a dentist office in Olathe today and take advantage of their expertise now!
And Don't Forget To Practice Good Oral Hygiene At Home 🏠
No matter which Olathe dentist office or practice you decide on – whether it's Waters Davidson Family Dentistry or someplace else – it's always important to practice good oral hygiene at home too! Brush twice daily with fluoride toothpaste for two minutes each time.
Floss at least once per day; use mouthwash after brushing; eat healthy foods; avoid smoking; limit sugary drinks; get regular checkups with either the best dentist in Olathe or Sleep Dentistry – these tips will go a long way towards helping to keep those pearly whites sparkling clean year round!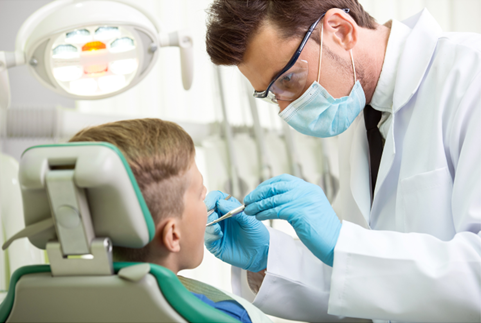 Sleep Dentist in Olathe For Comfortable Treatments
It can be hard to find a good sleep dentist in Olathe who offers comprehensive treatments while keeping comfort as a top priority. Luckily, the best Olathe dentist has you covered!
The ultimate goal is to provide an innovative approach to sleep dentistry that ensures patients get quality care without having to worry about any discomfort associated with certain procedures. The best dentist in Olathe takes great care in providing safe anesthesia to ensure maximum relaxation during treatment—making even the most complex treatments as comfortable as possible for patients.
High Quality Dental Care at an Affordable Price
At the best Olathe family dentist, we believe that quality dental care should be available for everyone at an affordable price—which is why we accept most major insurance plans along with several payment options tailored specifically for our customers' needs. Furthermore, if you cannot afford regular checkups or complex treatments by yourself, ask us about special discounts offered through our practice!
Compassionate & Knowledgeable Staff Makes Every Visit Count
Our Olathe dentist office takes pride in providing each patient with utmost attention and compassion throughout their entire appointment—from start to finish. We strive to be the best dentist in Olathe by not only treating your teeth but also making sure you understand the entire process while feeling relaxed and secure throughout your visit. With years of experience across various fields of dental work, our highly qualified staff are always ready to provide exceptional care tailored specifically towards each person's needs — no matter what it may be!
Whether you're seeking general checkups or something more specialized like sleep dentistry in Olathe, the best family dentist in Olathe offers the best dental care around! With a convenient location in Olathe and top-notch customer service, we are sure to meet all your needs when it comes time to select a new family dentist in Olathe or the best sleep dentist in Olathe. So, don't settle for second best! Head over to Waters Davidson Family Dentistry today and take advantage of their expertise now!
A smile is one of the most memorable things about you. Receiving general dentistry services such as cleanings and X-rays on a bi-annual basis is one of the best ways to maintain an optimal smile, not to mention an important way to manage your health.

At Waters Davidson Family Dentistry, we are a highly respected Olathe dentist office. We know that regular dental visits will help protect your smile and prevent disease so that you feel confident and healthy. Our dentist office in Olathe has been a source for quality dental care for years. Our cutting-edge technology and knowledgeable staff have allowed us to maintain the highest level of care and service.
We even have services associated with sleep disorders; in fact, we have many clients that consider us the best sleep dentist in Olathe. Come see why our patients never want to go anywhere else!
Call us at (913) 782-1330, visit our website to learn more about our services, or contact us online to get started today!
Your comfort and satisfaction are of the utmost importance to Drs. Waters and Davidson; therefore, they have created an office environment that is designed to put patients at ease. Because we think of each patient as an indispensable member of our extended family, the highly skilled staff here will make every effort to schedule your visits at a time and location that is most convenient for you.